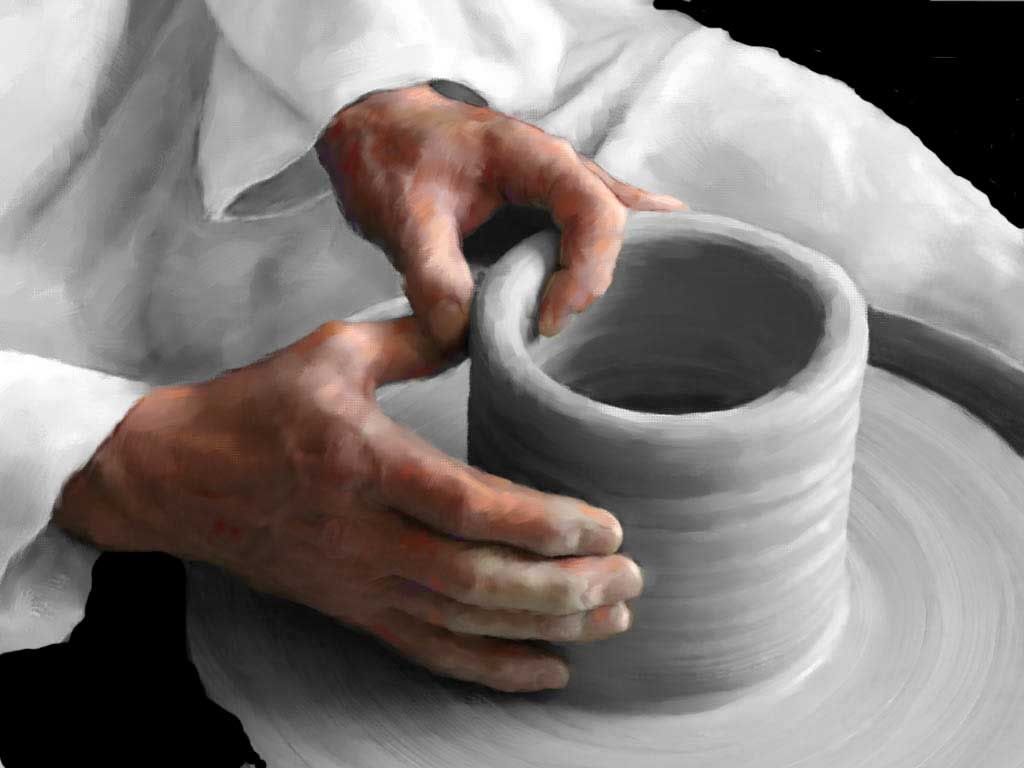 I couldn't begin to count how many times it's happened.  I've been discussing a certain issue with someone, and eventually to prove his point, the phrase "well this is what the Bible says" comes up – usually followed by a long, poorly edited, copied and pasted passage from BibleGateway.com.  In the person's mind this passage is the end of the argument, the last hurrah, the final amen.  It is the trump card of debate, and the checkmate of discussion.  The howitzer of the Bible has been pointed squarely at me, and I am a casualty of theological disagreement.
I've often wondered where the practice of referring to the Bible as a weapon came from.  I remember in Children's Church when we have "sword drills".  The teacher would open her Bible, pick a verse at random, and the student who found the verse in the least amount of time won.  Not to boast or anything, but I remember winning more than my fair share of these battles.  Perhaps growing up in a pastor's house where I was surrounded by Bibles had given me some sort of innate ability to thumb through the pages of Scripture quickly…
I also remember sitting in the audience at youth events listening to speakers tell us how to "use our Bibles to push back the forces of darkness".  I remember hearing that one way or another our public schools were being invaded by evolutionists, homosexuals, or perhaps worst of all, the secular humanists.  It was our job as Christian teens to stand up against these people, and use the weapons at our disposal to do Christ's work.  After all, Satan has already taken too much ground.  Generally, I would leave these events pretty hyped up, at least for two or three days.  Then it seemed that fighting Satan's minions took a back seat to math homework, English papers, or, let's face it, doing nothing (I wasn't that big of a nerd…).
In college, things were different, but yet they were the same.  I quickly got involved with Campus Crusade for Christ, and I remember attending one of their cleverly-titled "Cross Training" events.  At these events we would go through various Crusade literature (including the 4 Spiritual Laws booklet, of course), and learn how to contend for our faith and give watertight answers for the skeptics we would inevitably meet.  Again, Scripture was presented as a tool at best and as a weapon at worst.  It seemed that purpose of knowing Scripture verses was to blow away our ideological opponents.  We were the Christian Dirty Harrys on campus, just itching to meet an atheist and have him "make our day".
Towards the end of my college career (such an odd term, as so little of college falls into the category of work), I started thinking about how ineffective these training sessions and booklets seemed to be.  I wondered why no one seemed to be interested debating with me about the existence of God, and even less about why homosexuality is wrong.  Heck, it seemed most people were content to let me believe whatever I wanted to as long as I left them alone.  I wondered why Christians told me that a state university would be such a hostile environment to my faith, when in reality it seemed like most professors saw faith as a good thing.  I wondered what was the point of all my "weapons training"?  What if in the midst of trying to become a better fighter for the faith, I had forgotten to let the Word mold me and change me?  What if in trying to win arguments, I had forgotten that people really need a friend they can trust and talk to, rather than a watertight argument?
So that brings me to where I am now.  I almost physically cringe when I hear Christians use the phrase "the Bible says" anymore.  Just the other week I heard someone advertising a class that would teach Christians "how to use the BIble".  I am tired of using Scripture as weapon to beat people with.  I am tired of making myself greater than Scripture.  I believe that if you think of Scripture as a tool or weapon, it inevitable places you in a position that is greater than Scripture.  The person who is holding a weapon is the one in charge of the weapon.  The person who wielding a tool is directing that tool.  I believe this almost a complete 180 from the way we are to approach Scripture.  I believe we need to submit to it.  It molds us and shapes us, and it directs us on how we are to live.  When we start talking about "using" Scripture, I believe it's a dangerous endeavor.
Now I know I might come off as cynical here, but I really am not.  I do believe that everyone I encountered had the best of intentions.  I think they believed they were just being faithful to the Christian faith they had receieved.  I'm sure many of them would point to 2 TImothy 3:16 to justify their actions.
All Scripture is God-breathed and is useful for teaching, rebuking, correcting and training in righteousness
After all, that verse specifically mentions Scripture in the context of training and correcting.  It certainly seems that Scripture is being used as a tool in that context.  However, if we take a look at that whole passage, I think the picture becomes a little different.
You, however, know all about my teaching, my way of life, my purpose, faith, patience, love, endurance, persecutions, sufferings—what kinds of things happened to me in Antioch, Iconium and Lystra, the persecutions I endured. Yet the Lord rescued me from all of them. In fact, everyone who wants to live a godly life in Christ Jesus will be persecuted, while evil men and impostors will go from bad to worse, deceiving and being deceived. But as for you, continue in what you have learned and have become convinced of, because you know those from whom you learned it, and how from infancy you have known the holy Scriptures, which are able to make you wise for salvation through faith in Christ Jesus. All Scripture is God-breathed and is useful for teaching, rebuking, correcting and training in righteousness, so that the man of God may be thoroughly equipped for every good work.
So it seems that Paul is not just telling Timothy to continue to learn Scripture to win theological arguments and to convince pagans how wrong they were.  No, Paul is telling Timothy that he needs to lean on Scripture to train him, to equip him for service.  It's not that Paul is reminding Timothy to memorize Scripture to fight back the heathen philosophies of Rome, as much as he is reminding that Scripture is his source of life.  It's the thing that keeps him going.  Just as God breathed in Adam, He breathed into the Scriptures.  When we read them and let them mold us, we are partaking in the life that God has for us.
So, that is why I have chosen to lay down my weapons.  I have decided that I will try and let Scripture mold me before I try to make change other's behavior.  I will try to submit my own will to the Bible before I try to use it to break other's wills.  I will ask forgiveness of those who I have been casualties in the wars where Scripture has been used as weapon, and I will do my best to stand beside those on the receiving end of the blows.
This entry was posted on Monday, June 23rd, 2008 at 9:15 am and is filed under
Devotional
,
Theology
. You can follow any responses to this entry through the
RSS 2.0
feed. Both comments and pings are currently closed.